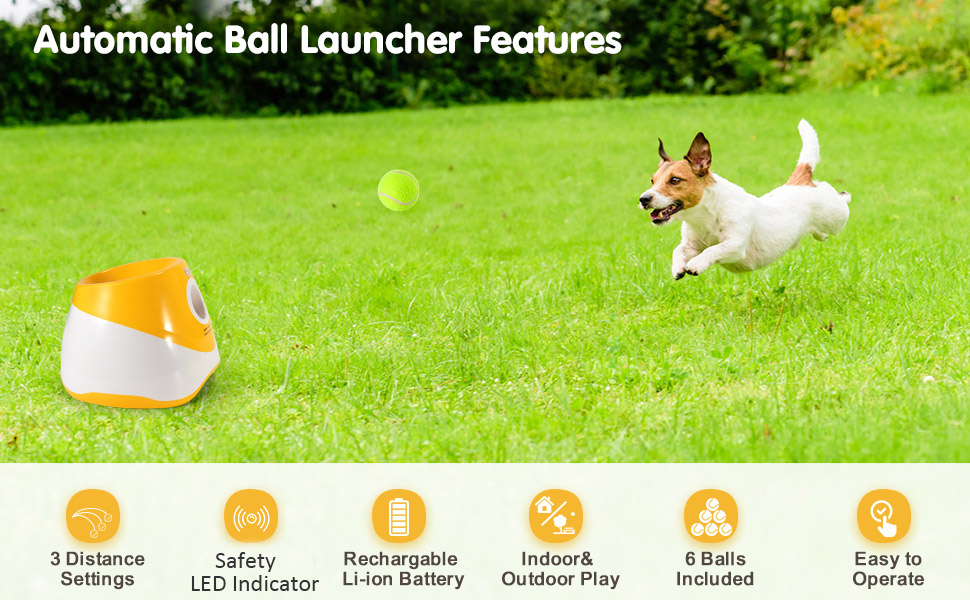 🐶 Hey there, Fellow Canine Connoisseur!
Picture this: a sunny afternoon, a backyard, and your energetic furball with boundless energy, ready to play fetch till the cows come home. Now, what if we told you there's a way to make this picture even more perfect? Enter the FunFetch Automatic Dog Ball Launcher, the gadget that's about to become your dog's new best friend (after you, of course!).
Imagine not having to limit your dog's playtime because of a tired arm. This nifty device is here to revolutionize your fetch game, making it an endless cycle of fun, laughter, and wagging tails. It's like having a tireless playmate who's always up for another round of fetch, no matter how many times that slobbery ball comes back.
But it's not just about the endless fun; it's about the joy and health benefits it brings to your beloved pet. This launcher is designed to cater to dogs of all sizes and energy levels, promising a tail-wagging good time, every time. Picture the gleam in your dog's eyes as they dash to catch the ball, and the triumphant trot back, ready to go again… and again… and again!
Fetch Made Fun and Easy!
Imagine not having to pause your favorite TV show every few minutes to throw the ball. The FunFetch launcher takes over the throwing duty, keeping your fur baby entertained and active, giving you some well-deserved relaxation time.
Tailored Fetch Sessions at Your Fingertips
Whether your dog is a little sprinter or a grand galloper, this launcher has got it covered. With adjustable launch distances, you can easily customize the fetch sessions to suit your dog's energy levels, making each playtime a new adventure!
One Launcher Fits All
No dog is left behind with the FunFetch launcher! Designed to cater to all dog sizes, it promises an equally exhilarating playtime experience for every dog, from the tiny terriers to the grand Great Danes.
Fetch Come Rain, Come Shine
Don't let the weather dictate your playtime schedule. The FunFetch launcher is versatile enough to provide a fantastic fetch experience indoors or outdoors, ensuring the fun continues, come rain or shine!
No Manual, No Problem
Say goodbye to complicated setups and hello to easy breezy playtime. The FunFetch launcher is designed to be user-friendly, meaning you and your dog can jump straight into the fun without a fuss.
Safety First, Fun Always
We know your dog's safety is your top priority, and it's ours too. The FunFetch launcher comes with dog-friendly balls that are gentle on their mouths, ensuring a safe and enjoyable playtime, every time.
Built to Last
Invest in a launcher that promises durability and longevity. Crafted from sturdy materials, the FunFetch launcher guarantees countless hours of fun and excitement, standing the test of time and energetic play sessions.
Take the Fun on the Go
Planning a picnic or a day out at the park? Don't forget to pack the FunFetch launcher! Its portable design means you can easily take the fun wherever you and your furry friend go, promising a ball of a time, every time!
Fetch it Before it's Gone!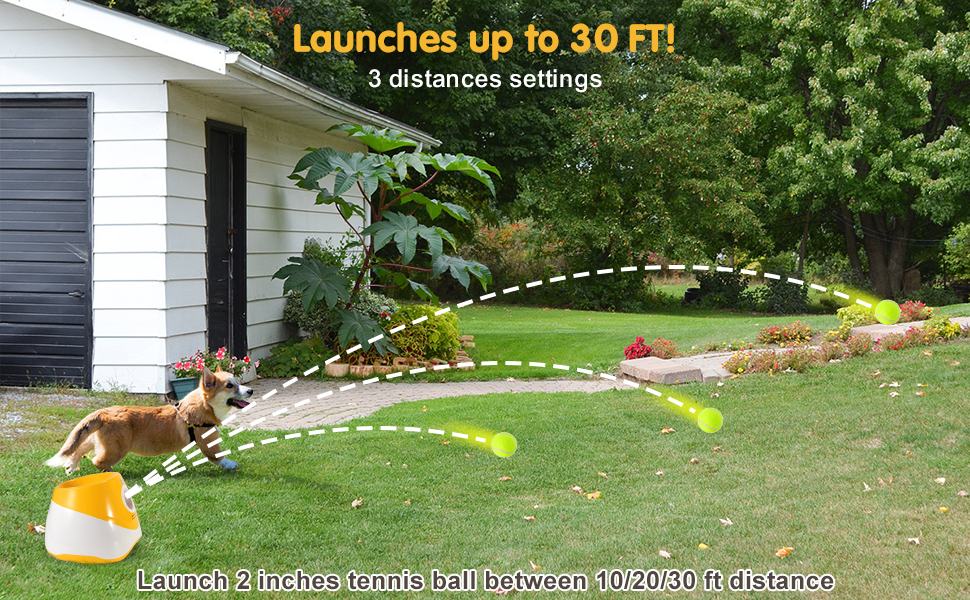 Hey there, fellow dog enthusiast! We know a game-changer when we see one, and this, dear friend, is it. The FunFetch Automatic Dog Ball Launcher isn't just a purchase; it's an investment in joy, laughter, and countless wagging tails. But here's the scoop, a product this fabulous won't stay in stock forever. So, why wait? Give your furry friend the gift of endless fun and excitement. Trust us, they will be thanking you with wet-nosed nuzzles and joyful barks!
Now, we wouldn't want you to miss out on the fun, would we? Picture the boundless joy and the wagging tails, all thanks to this little gadget of happiness. So, go ahead, make your dog's day, week, month, and year with this fantastic find. After all, nothing says 'I love you' quite like the gift of endless fun. Hurry, before the stock runs out, because good things and FunFetch Automatic Dog Ball Launchers wait for no one!
A Peek Under the Hood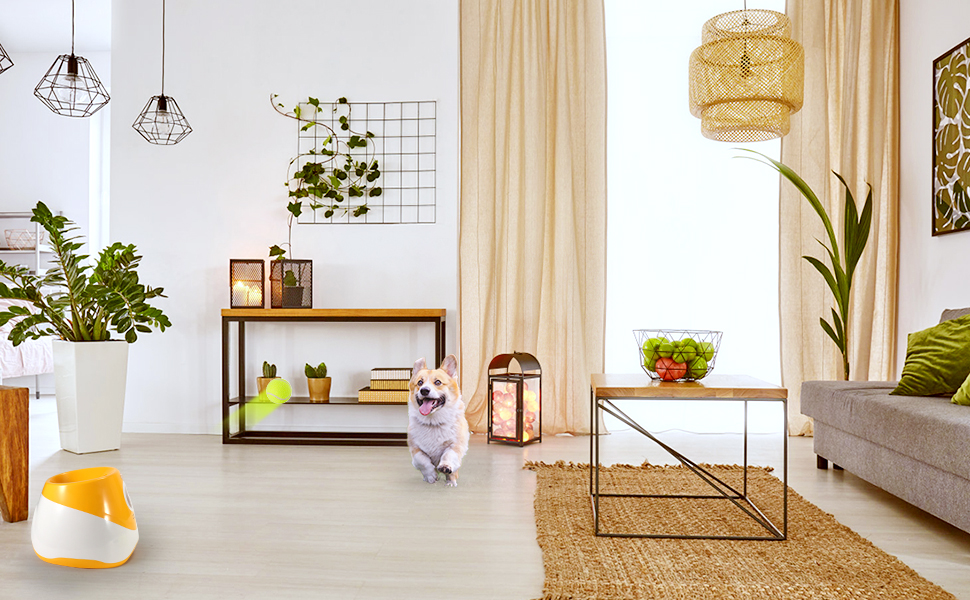 Alright, tech enthusiasts, brace yourselves because we're about to dive deep into the heart of this marvel of canine entertainment. But fear not, we promise to keep the tech jargon to a minimum, presenting you with a clear, concise rundown of what makes this launcher the top dog in the market.
Dimensions: A compact marvel, measuring at just the right size to fit both indoor and outdoor spaces perfectly, promising a great playtime experience wherever you set it up.
Material: Crafted from durable materials that promise a long-lasting and resilient performance, ready to withstand the energetic play sessions of your furry friend.
Power Supply: Equipped with a modern power system that ensures the fun keeps rolling, without any interruptions, for a seamless playtime experience.
Launch Modes: Featuring adjustable launch distances to keep the game fresh and exciting, all controlled with a simple push of a button, making it a breeze to use.
Accessories: Comes with specially designed balls that are gentle on your dog's mouth, ensuring a safe and enjoyable playtime, every time.
Safety: Designed with your dog's safety in mind, featuring gentle, non-abrasive balls for a safe and enjoyable playtime.
So, there you have it, a quick tour of the FunFetch Automatic Dog Ball Launcher's technical prowess, a gadget that promises to bring joy and excitement into your dog's life, one fetch at a time!