It's better with CurvyPaws.
Your dog's tough feet need a little protection sometimes. From preventing fear of burning their paws on a hot summer day to nursing an injury for faster relief—CurvyPaws Dog Shoes are your dog's comfy footwear partner to make outdoor walkies fun and exciting every day!
Our dog shoes with durable mesh and breathable soft soles protect your furry friend's paws from the scorching heat of the road while doing your daily outdoor adventures. The CurvyPaws is also suitable for rainy or wet conditions—thanks to its water-resistant soft sole that ensures your dog's paws stay dry and warm all the time.
With CurvyPaws, you don't have to worry about dirty floors or wet, muddy, or burnt paws anymore. You can make outdoor walkies fun and relax for you and your furry four-footer!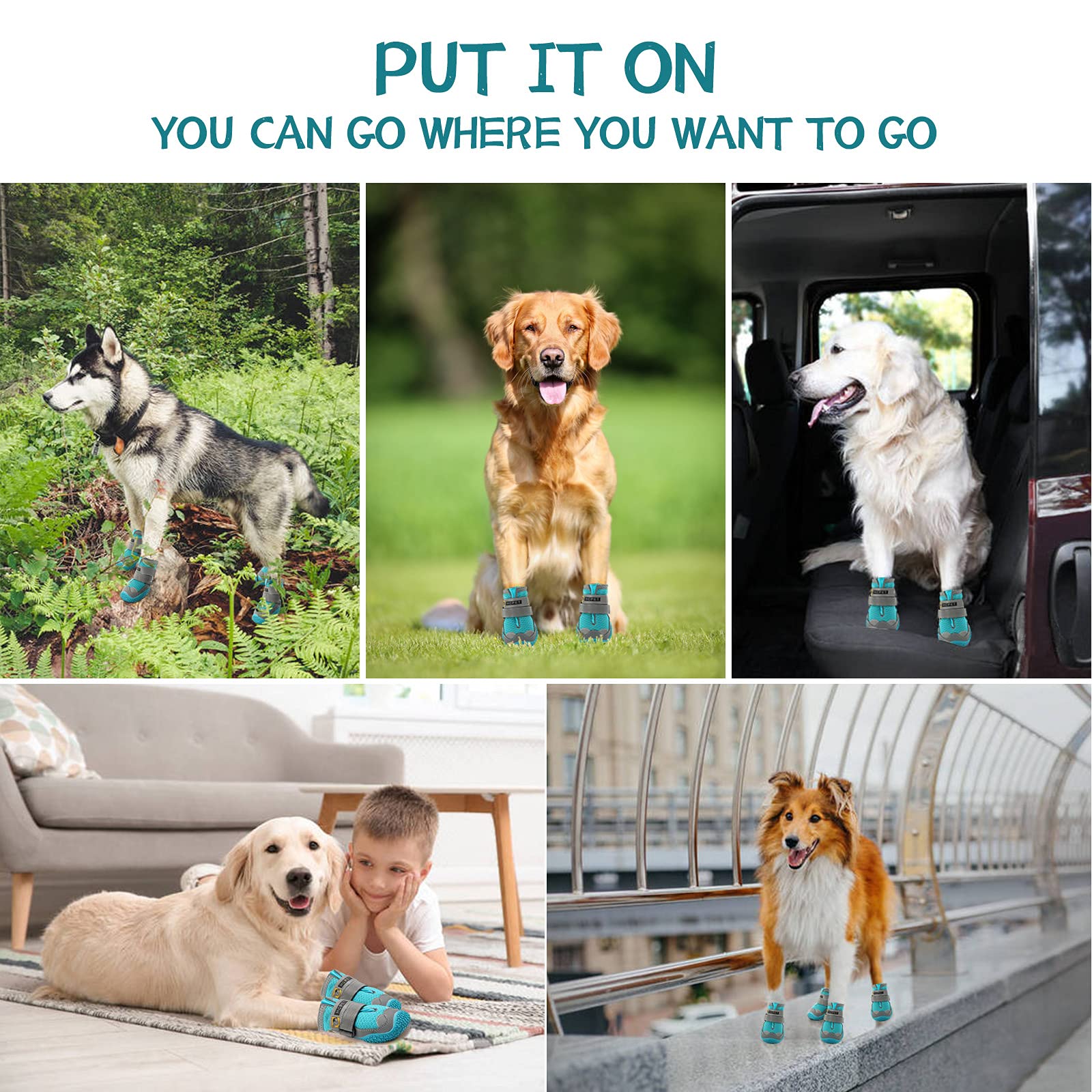 Why Is CurvyPaws Most Pet Parents' Top Choice?
Anti-Slip and Anti Injury Boots for Dogs: Our dog booties are soft and breathable to your dog's paws, effectively protecting their claws from heat, stones, and glass that could cause splinters or wounds. Wearing our doggy shoes every time you take your dog for a walk helps them walk happily on hot pavement and protects their weak paws from snow, ice, and rain during winter.
Adjustable Dog Hiking Boots: The CurvyPaws is the easiest to put on/off compared to other brands. Our dog shoes are fastened firmly by reflective straps, which also help enhance visibility at night.
Paw Protection For Dogs: Prevent your dog's nails from damaging your home's hardwood floor, vehicles, or hurting your visitors with CurvyPaws.

Great for wound and injury protection during activity and rest time.
Prevent chewing and licking without overheating

New Friend Dog Paw Shoes: Don't worry when your dogs start to walk with new shoes but not at a normal pace, even prance. You can try to encourage and guide your love dog to adapt to CurvyPaws dog boots!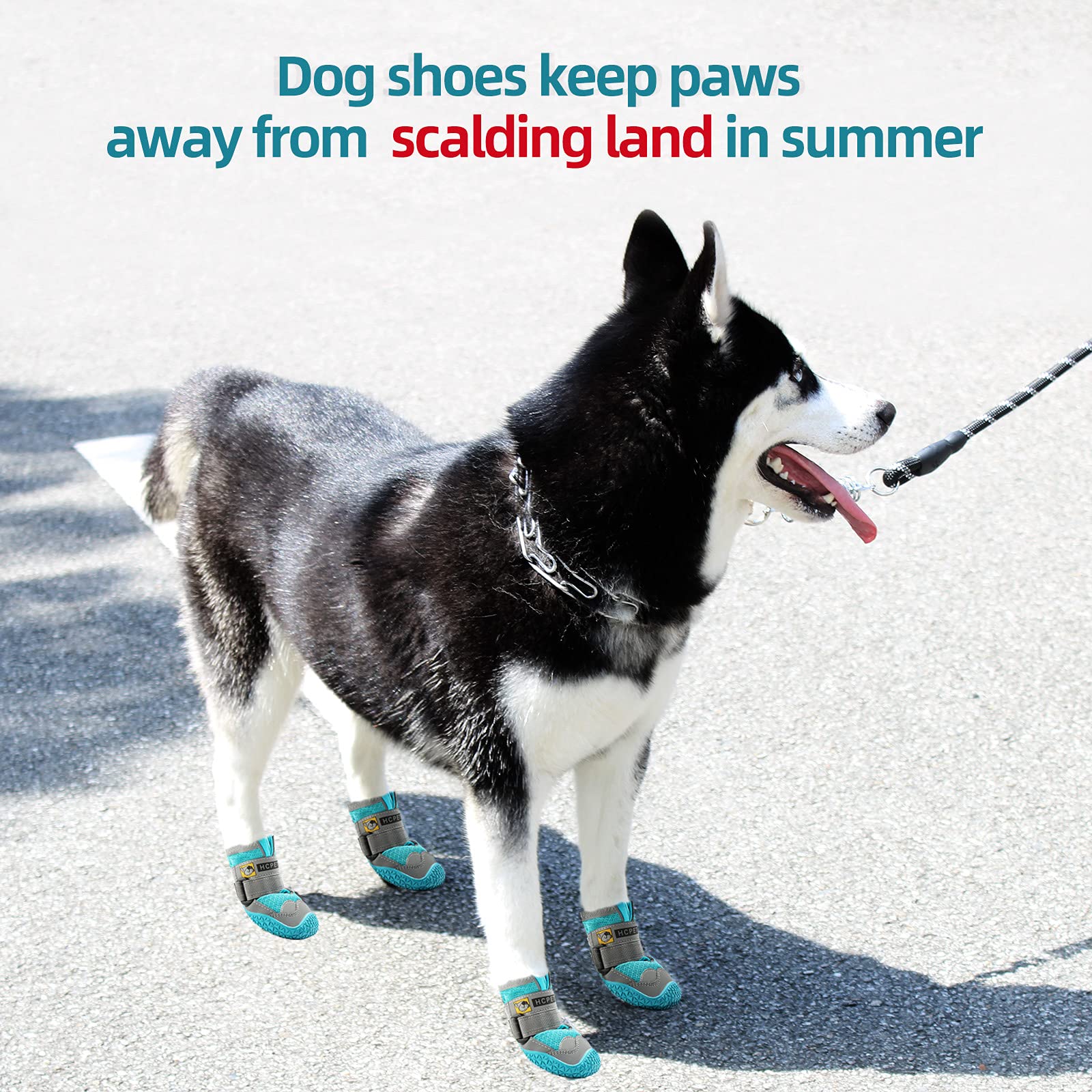 Features:
Adjustable Velcro

Breathable Mesh

Non-Slip Rubber, Wear-Resistant Soft-Soled

High Platform

and Waterproof
Choosing the Right Size:
Measure the paw's length from the back of the large base pad to the end of his toenails.
Measure the width from the outer edge of the two outside pads.
Pick the boot size by evaluating the width and length you measured to the size chart for the boots you want to purchase. Typically every boot or shoe style will have a separate size chart.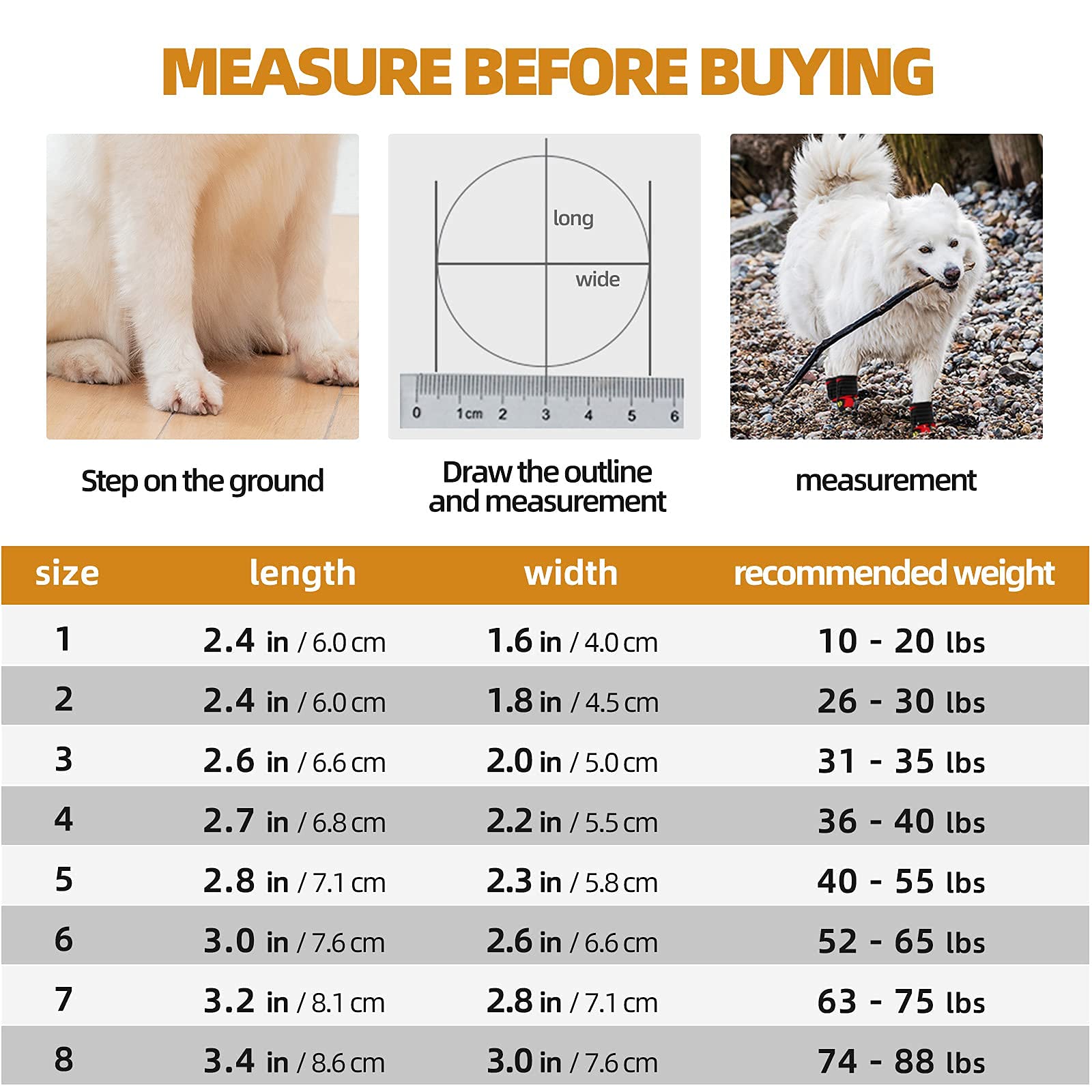 How to Measure?
Make your dog stand on a piece of paper.
Lift the dog's opposite paw so that the weight is placed fully on the paw measured.
Mark both sides of the widest part of the paw
Measure the distance, choose the correct size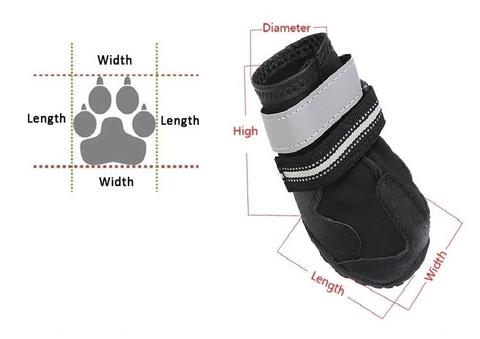 PLEASE NOTE:  The measurements shown in the picture might be off by minimal amounts.  Colors might also be slightly different than those shown herein.
Package Include: