Prep your dog for the rainy days
You'll never know when it's going to pour. And just like with us humans, the cold, rainy weather can pose a potential risk to dogs. So to keep them warm and dry and always on the go, get the SunsOut Specialized Dog Raincoat!
Our doggy raincoat is designed to keep your furry friend all dry no matter when it drizzles or pours. It's made with the best quality Polyurethane (PU) material to deliver a raincoat that's water-resistant, lightweight, and flexible. With SunsOut Dog Raincoat, your pet will love every second spent with you under the rain.
✅ Comes with secure neck and belly fuzzy fastener straps to ensure a snug fit to allow your dog to move freely
✅ Designed with a built-in leash hole to attach the leash underneath the raincoat for all-around protection
✅ Includes an adjustable velcro for easy fitting
✅ Extra pouch to store dog treats
Comfy Protection Against Rain & Snow
With our comfy hood and cozy design, the SunsOut will deliver the extra protection your dog needs for the colder days. This waterproof raincoat guarantees it'll keep your pup warm and dry on rainy walks.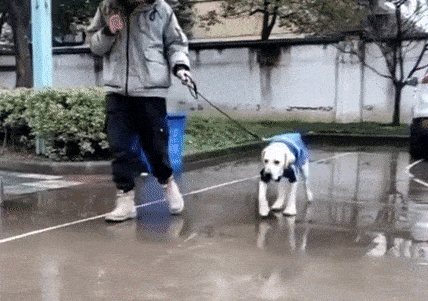 Adjustable, Stays Put

Made out of thick, specially coated polyester, it's comfy on the inside, and waterproof on the outside. Front sleeves, rear leg bands, and an adjustable Velcro fastener make sure that when the raincoat is on – it stays on.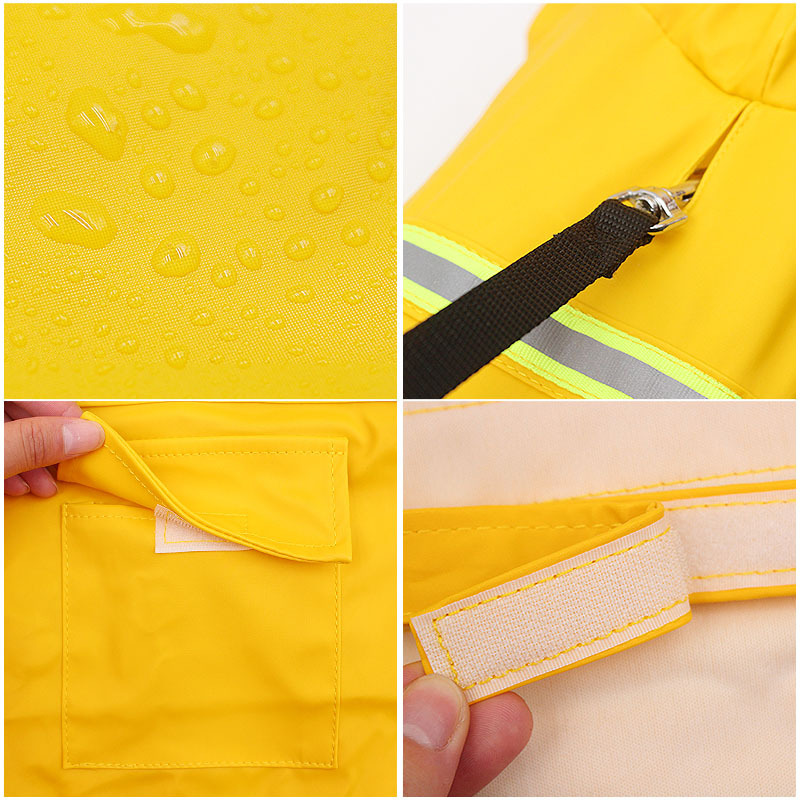 A Leash Slot & Reflective Tape
This feature is what makes every dog love rainy walks. The leash slot is designed to be worn over a harness or collar, with a convenient opening on top to connect your leash, to enable easy, no pain, and no open area wearing. Also, reflective tape is added for better visibility.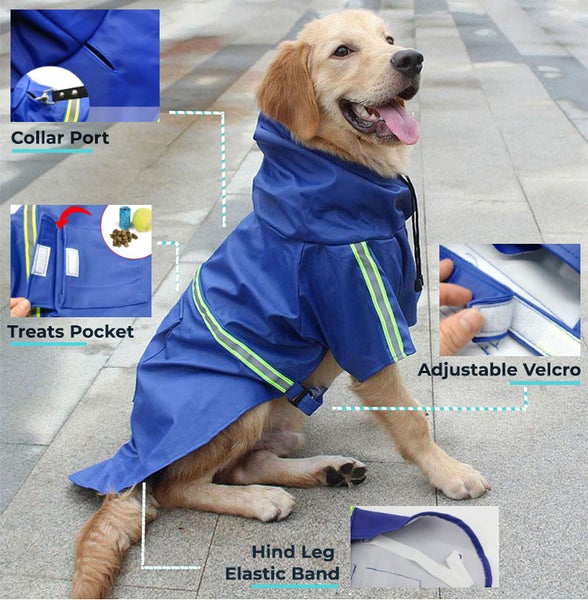 Specification
Material: Polyurethane (PU). This makes the fabric water-resistant, lightweight, and flexible.

A leash hole with a flap allows for easy access to a collar or harness without letting the rain in.

The secure belly straps help keep the raincoat in place for better coverage and protection from the rain.

Reflective stripes around the belly and on the shoulders are designed to increase visibility for added safety during your walks.

Color: Yellow, Pink, Blue, Orange

Size: S, M, L, XL, 2XL, 3XL, 4XL, 5XL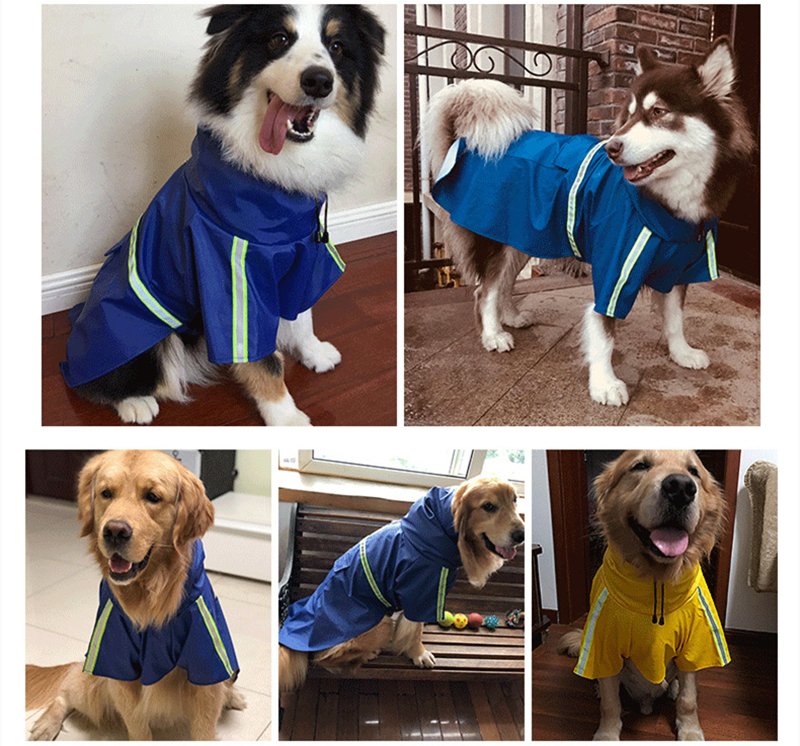 Size Chart
When picking a size, use the back length then chest girth as primary references, neck is secondary.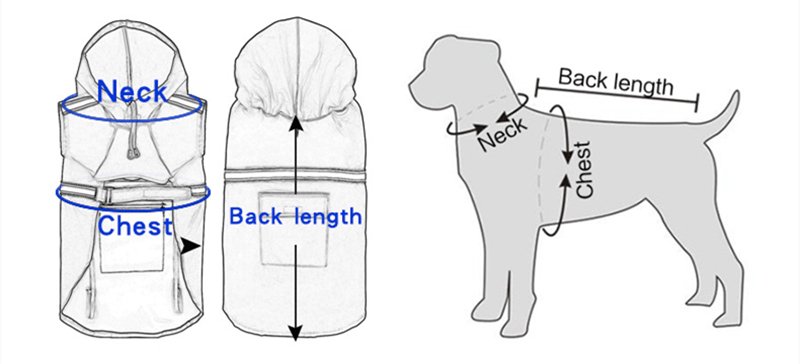 | | S | M | L | XL | 2XL | 3XL | 4XL | 5XL |
| --- | --- | --- | --- | --- | --- | --- | --- | --- |
| Chest (In) | 13.39″ | 16.14″ | 18.50″ | 22.05″ | 24.41″ | 29.13″ | 33.07″ | 41.34″ |
| Back Length (In) | 9.84″ | 11.81″ | 13.78″ | 15.75″ | 17.72″ | 23.62″ | 27.56″ | 33.46″ |
| Neck (In) | 9.45″ | 11.02″ | 11.81 | 14.17″ | 17.32″ | 18.90″ | 21.26″ | 25.59″ |
Package includes:
Note: 
Due to lighting problems, there may be a little color difference.
Due to manual measurement, it may be a 1-3cm error.(1cm=0.39inches)