An active and well-exercised dog is a happier, healthier pet. Train and have your pet get the exercise they need every day with the PawXtreme All-Around Training Compact Dog Playpen.
Whether you've got limited free space or a wide area, you can give your dog the freedom to run around in a secure and safe environment. Your beloved pet will be feeling comfortable while your mind is at ease.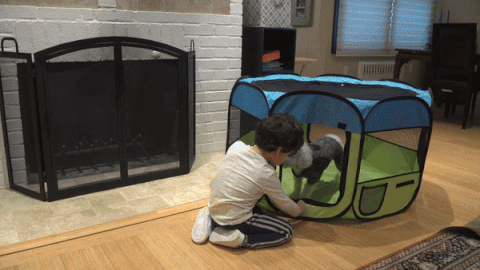 The PawXtreme is commonly chosen as a temporary and permanent pet home for both small and medium-sized animals. Designed to provide a safe place for your four-legged friend, this dog playpen can easily be plunked around your home or carried to campsites or the park.
It can be used both indoors and outdoors to keep your pet entertained and refreshed. It comes with two mesh doors, mesh panel windows on all the other sides along, and a complete mesh roof to make sure that your pet doesn't feel anxious.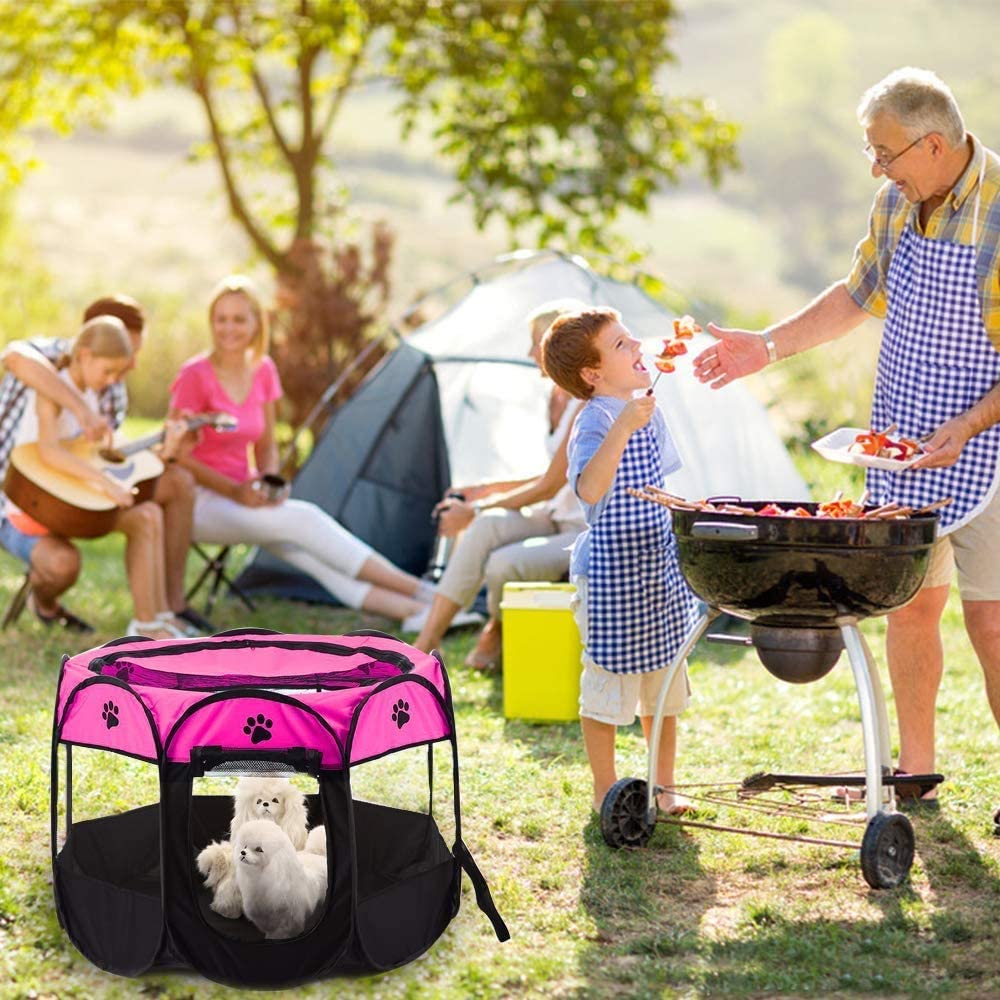 Features
Lightweight and Reliable Training Tent. The PawXtreme uses all first-grade materials with excellent workmanship on all the perfectly sewn panels.
Ideal Pet Home and Exercise Space. This dog playpen is a fantastic way for you to better control and train your new pup that will turn into their home.
Considerate All-Access Design. Includes mesh windows and a removable zipped top for a breezy enclosed or open space. Zippered doors provide easy in and out access.
Mesh Open-Air 8 Panel for Comfort. Features protected seams and reinforced corners to ensure your dog's safety. It also gives your pet privacy and a peaceful resting place.
Super Easy to Clean and Wear Resistant. Machine washable Oxford Cloth has high wear resistance to last you for years. This makes it easy for you to alternatively use indoors and outdoors.
Conveniently Compact and Easy to Assemble. This is ideally made lightweight and portable that can be assembled and put away within minutes, perfect for outdoor activities.
A Pet Home Anywhere, Anytime. Easily assemble in your living room or bedroom. You can also fold it back flat when not in use for easy storing and to take when you travel.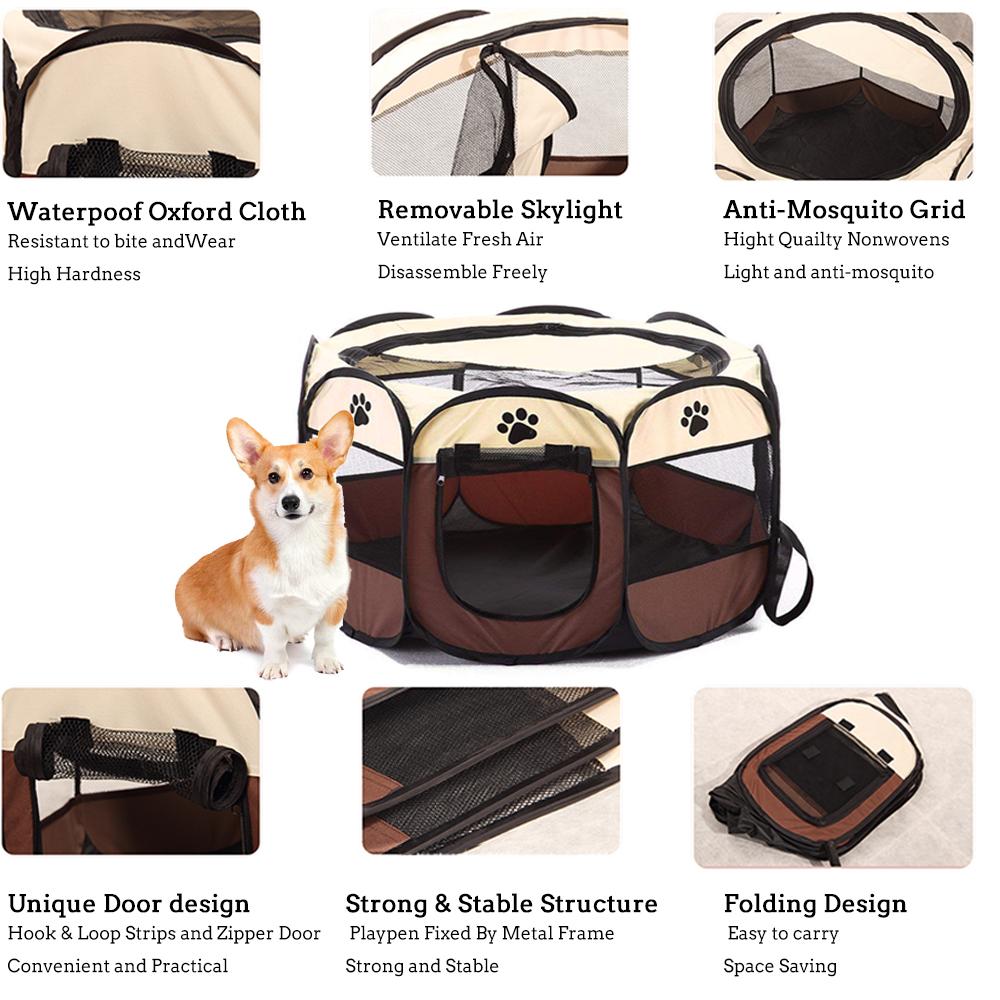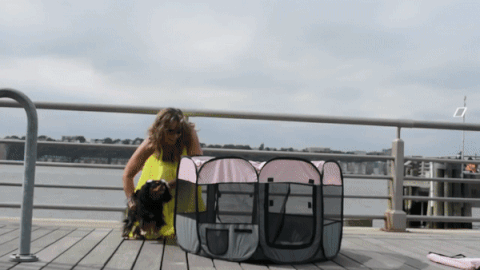 Why Pets and Pet Owners Love The PawXtreme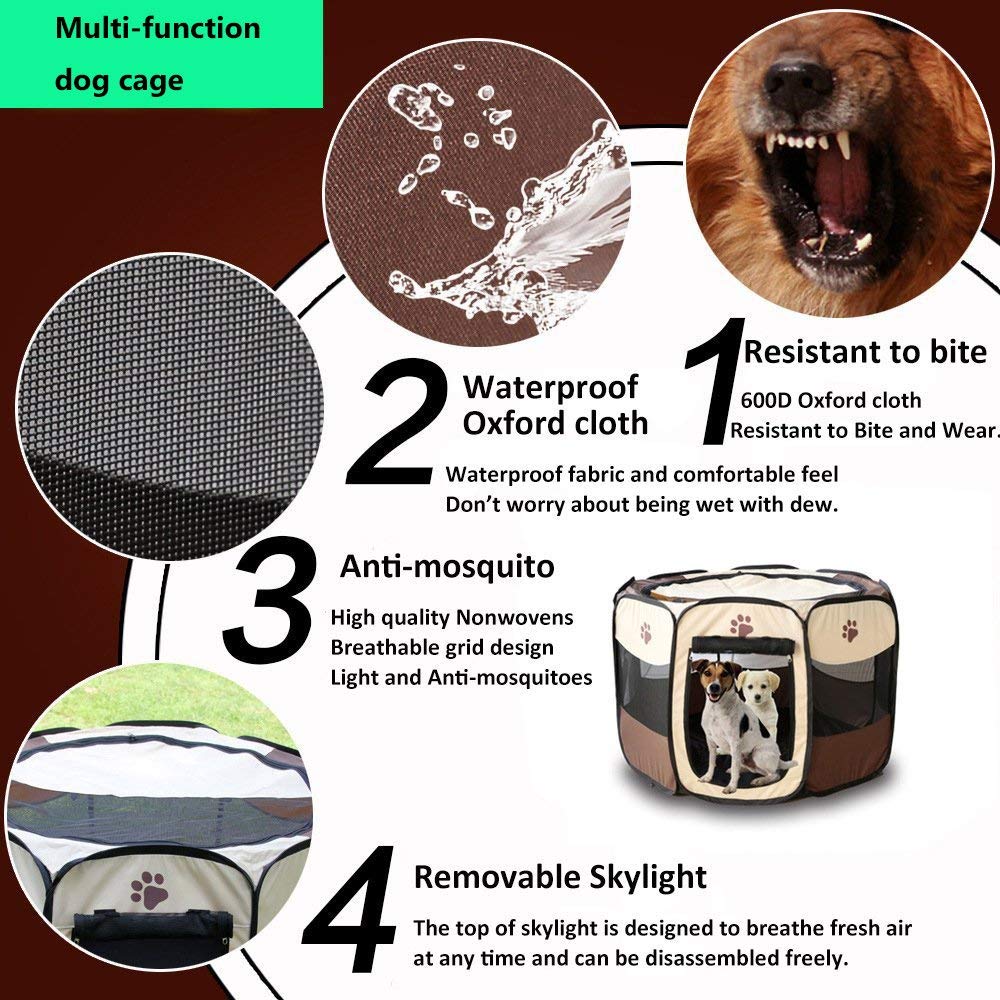 Size Options
S: 72 x 72 x 45cm / 28 x 28 x 18in approx.
M: 90 x 90 x 60cm/ 35 x 35 x 24in approx.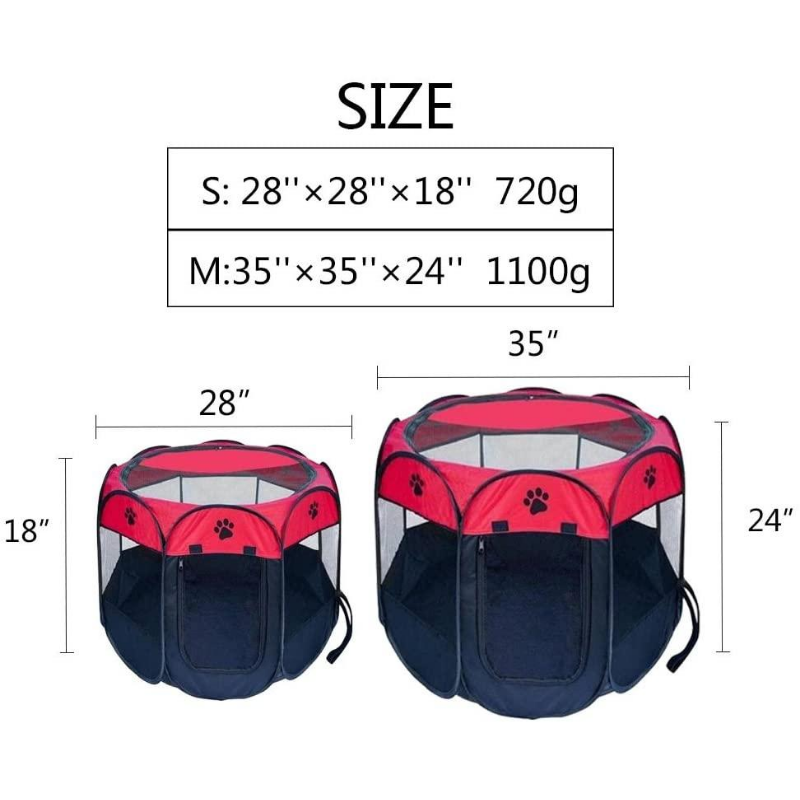 Package Inclusions