Cats Can Have More Fun Even At Home!
No time to bring your pets outside? Exploring your cats outside a struggle? Wanting to expand your cat's horizons even if you're just at home? The PawPeek cat window perch cradle helps your cat explore and see the outdoors better even from the comfort of the window panes!
The PawPeek Benefit!
This cat window perch can save your room space, and allow your pet cats to bask in the sunshine while enjoying the beautiful scenery outside the window. With the upgraded suction cups of a lower fall-off rate, the cat hammock can better adhere to the window, safer and long-lasting to use!
Cats definitely love comfortable clouds outside the window and enjoy the view or just sleep under the sun on a quiet afternoon.
Features
[A CATS DREAM] Our cat window is your feline's new favorite spot! Our cat window bed is designed to be the perfect relaxation spot for your cat to sunbathe and watch the birds and nature outside!
[DOUBLE HAMMOCK] Features two deluxe beds so your cats can perch at the window together. Intended for indoor use, this cat hammock can accommodate even the largest of cats!
[INSTANT MOUNTING] Includes 6 suction cups to mount instantly with no need for any tools. It can be assembled and disassembled instantly by simply pulling off the suction cups.
[DURABLE MATERIAL] The cat hammock is made of cat-safe material that is durable, breathable, scratch-resistant, and easy to clean. The mesh base provides a safe secure bed for your cat to lie on.
[MULTIPLE SURFACES] The suction cups can be mounted on almost any smooth and airtight surface, including glass, tile, mirrors, stainless steel, refrigerators, washing machines, and more!

How to use?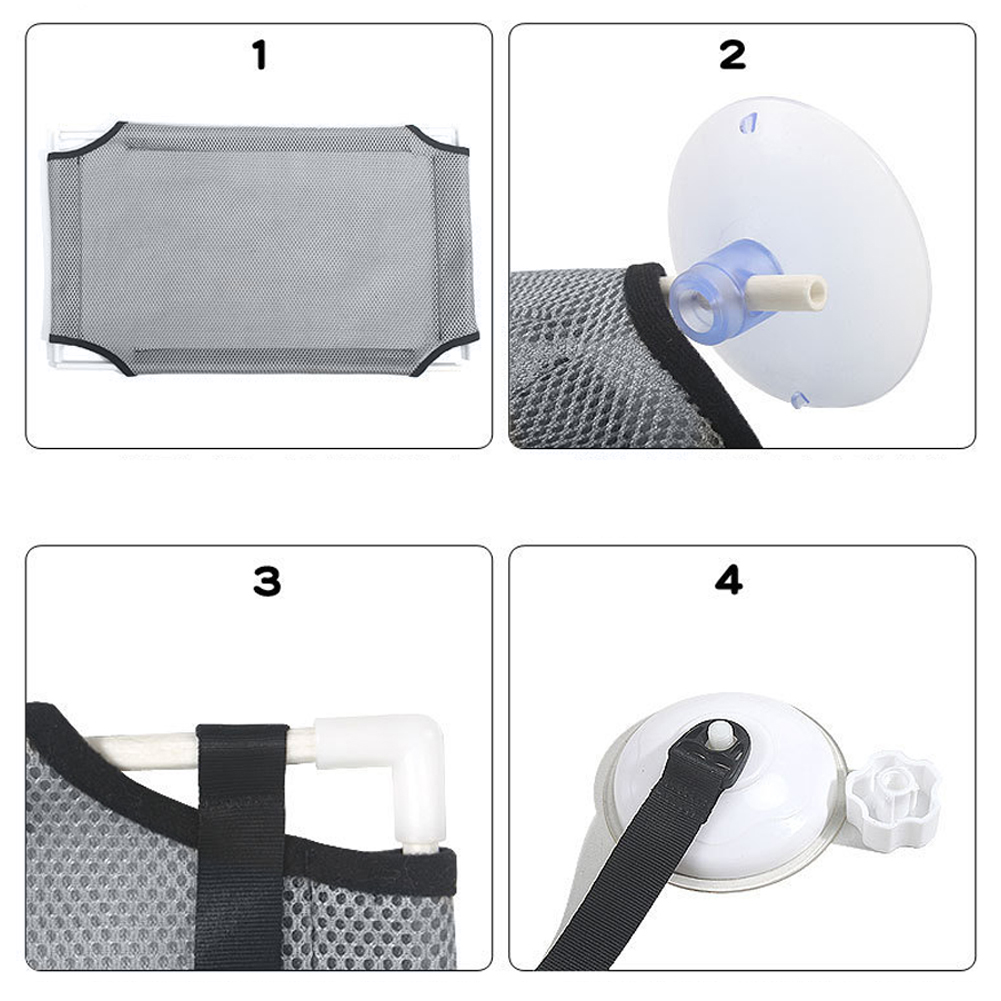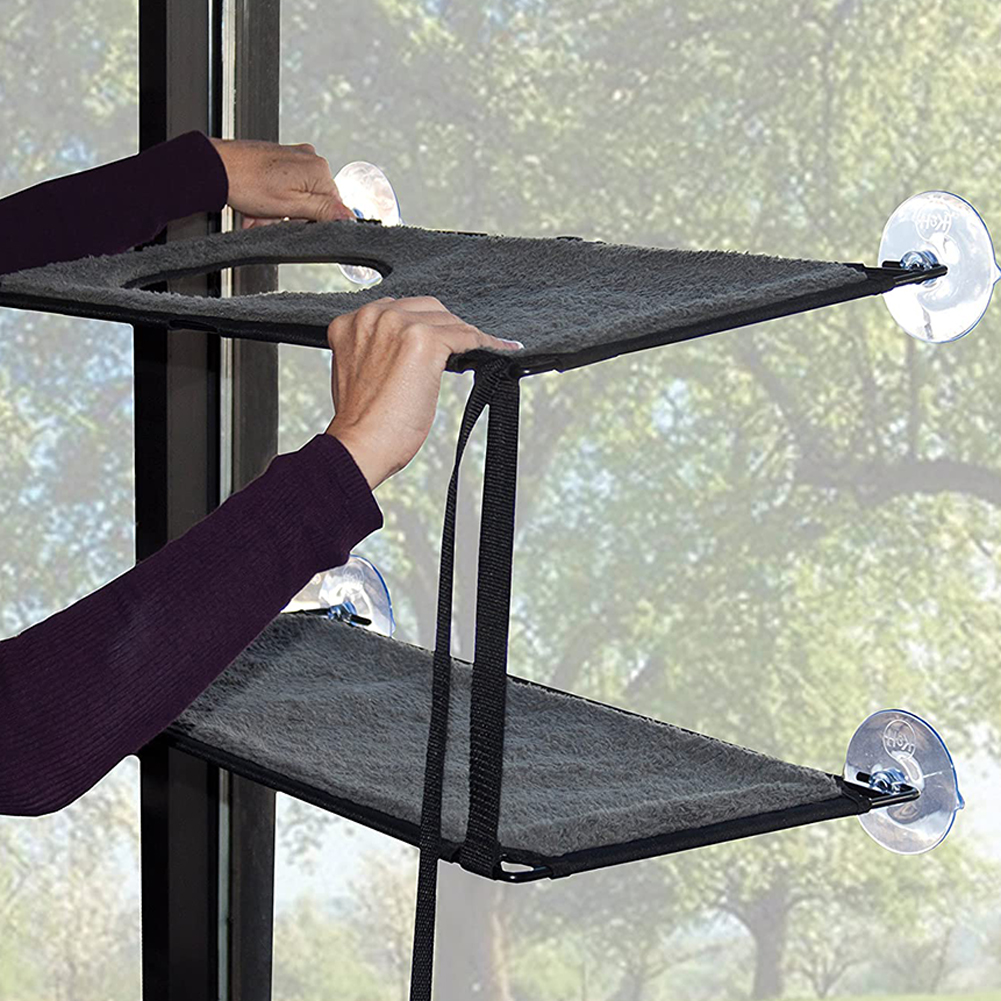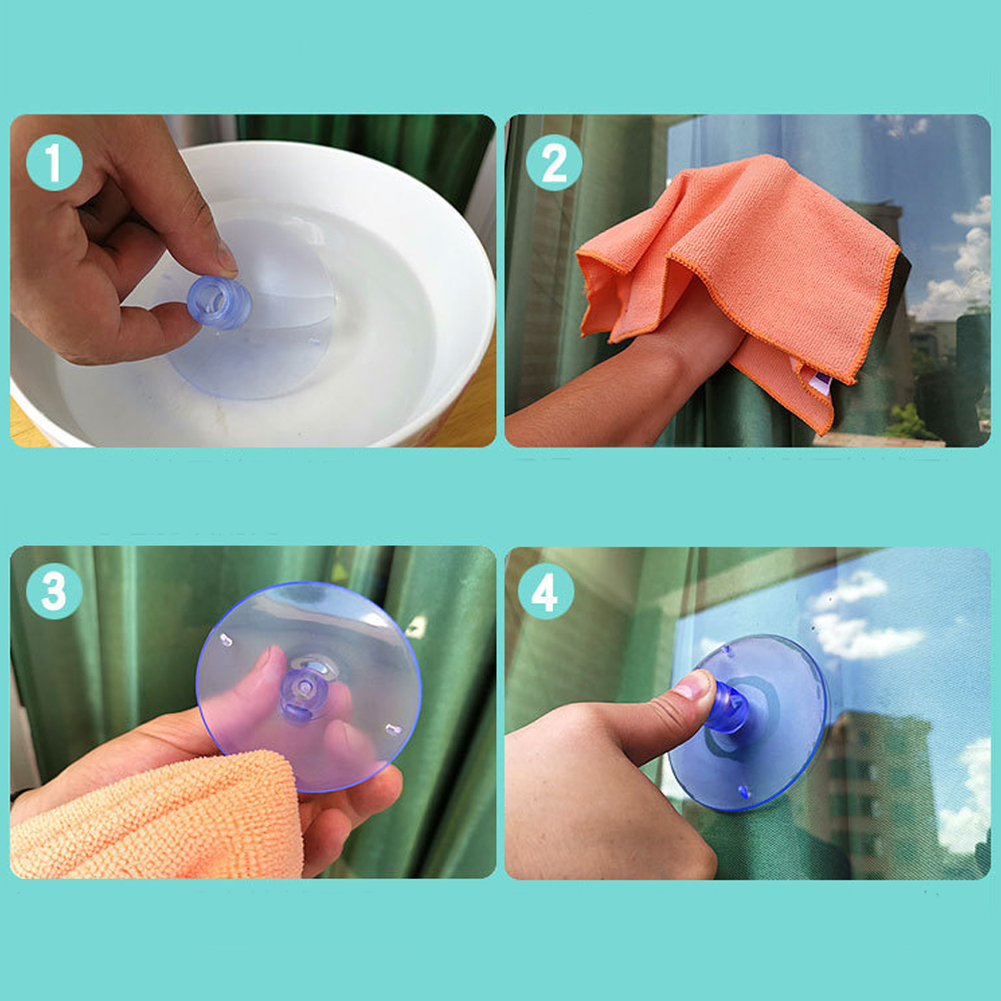 Specification:
Product material: plastic + cloth
Dimension: 50x30cm/19.7×11.8in
Color: Grey, Black
Scope of application: glass, ceramic tiles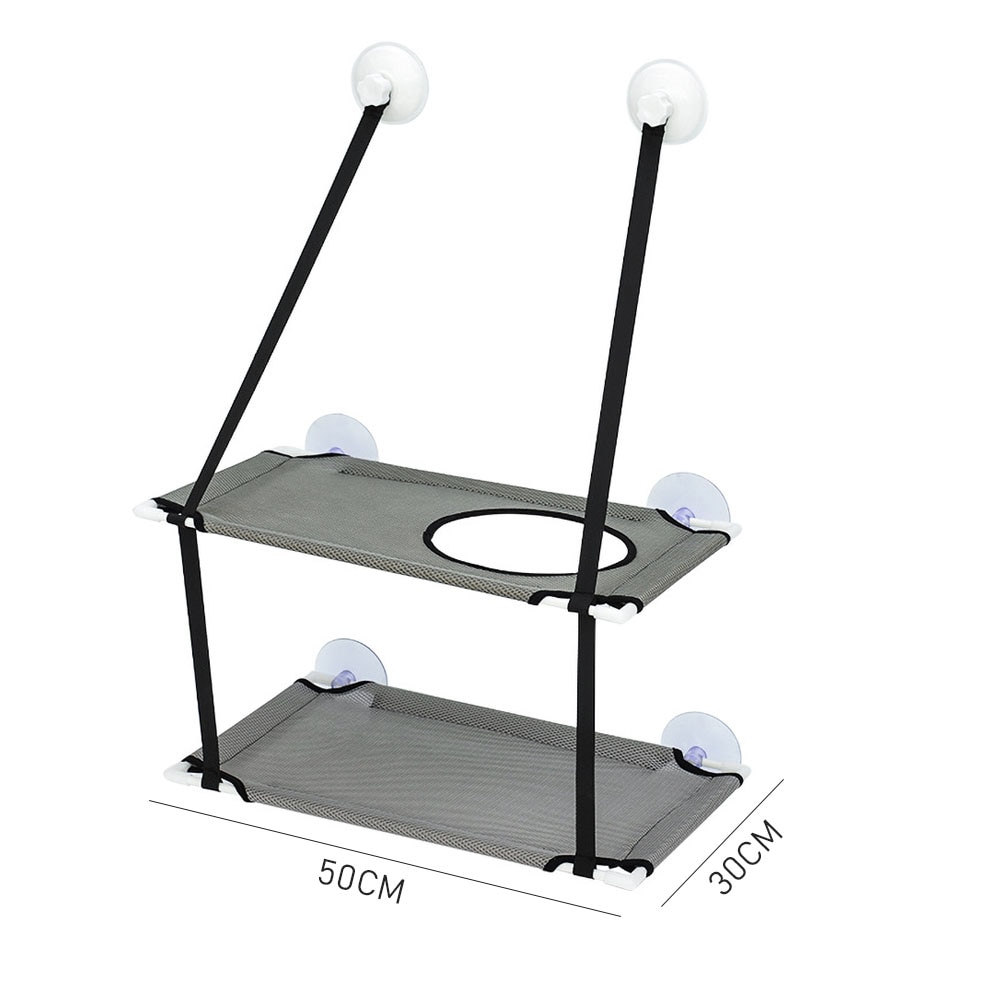 Note:
1. Due to the different ambient light and different display device settings, there may be some deviations between the pictures you see and the items themselves. Please understand.
2. The data is measured manually, there may be some deviation, but it does not affect the use.