Finding a dog sleeping on the floor is typical but a dog is in an elevated bed is far from the usual. So if you highly regard your pet, where do you want it to sleep? With Lofty Crib's comfortable and exceptional material, you will never find your most loved pet sleeping in the floor again.
Floor No More! Sleeping with elevated dog bed is more comfortable, cleaner, dryer and healthier than on the ground.
Stay cool in summer or toasty in winter!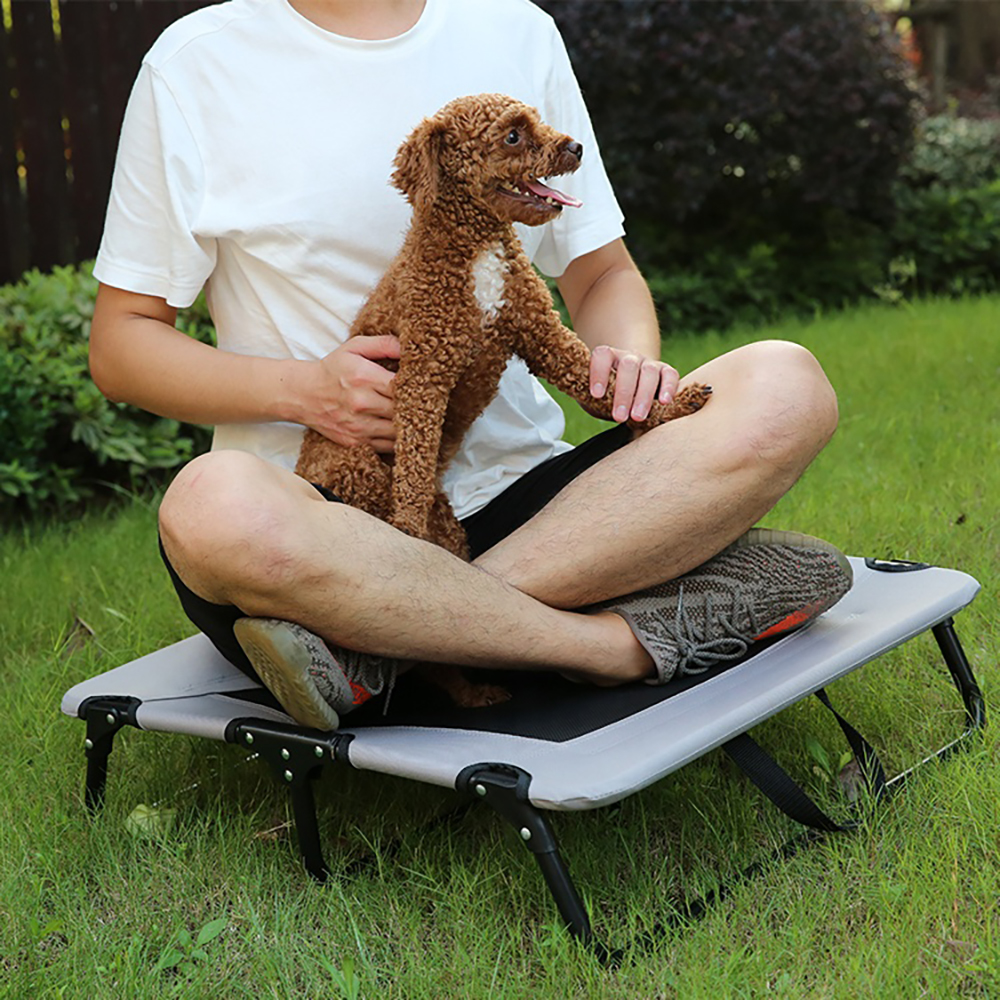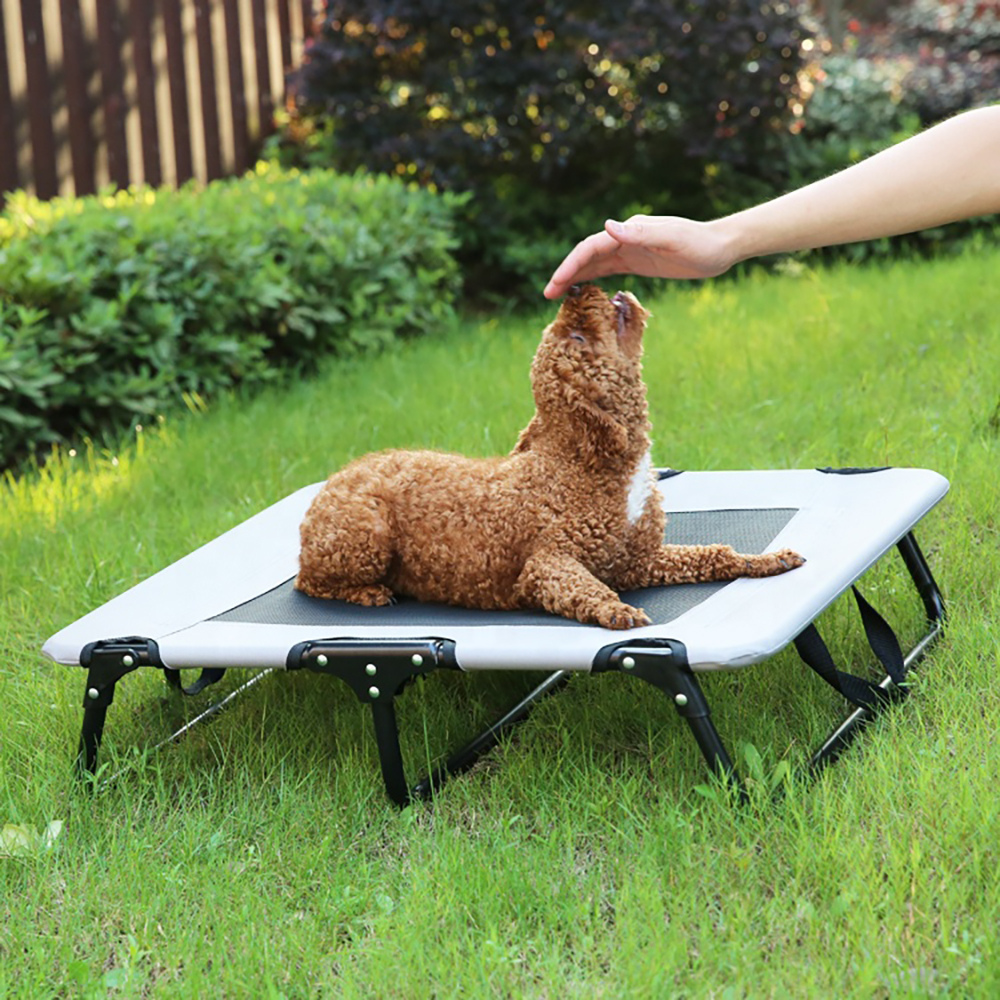 Feature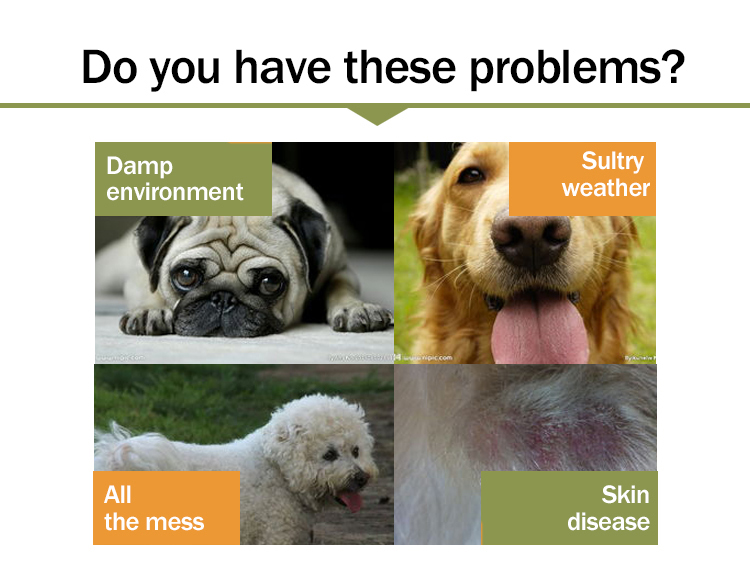 Keep The Discomfort Away
Let your beloved pet stay off the cold, hard & uncomfortable ground/floor – This also keeps mites, insects, dust particles & problems that follow away from your pet – Semi-orthopedic pet bed for joints support.
Strong, Sturdy & Durable
We've ensured that this elevated pet bed uses nothing but durable & rugged materials – A strong steel frame supports the weight of your pet, while resilient nylon-like Oxford 600D fabric lets your pet rest comfortably off the ground.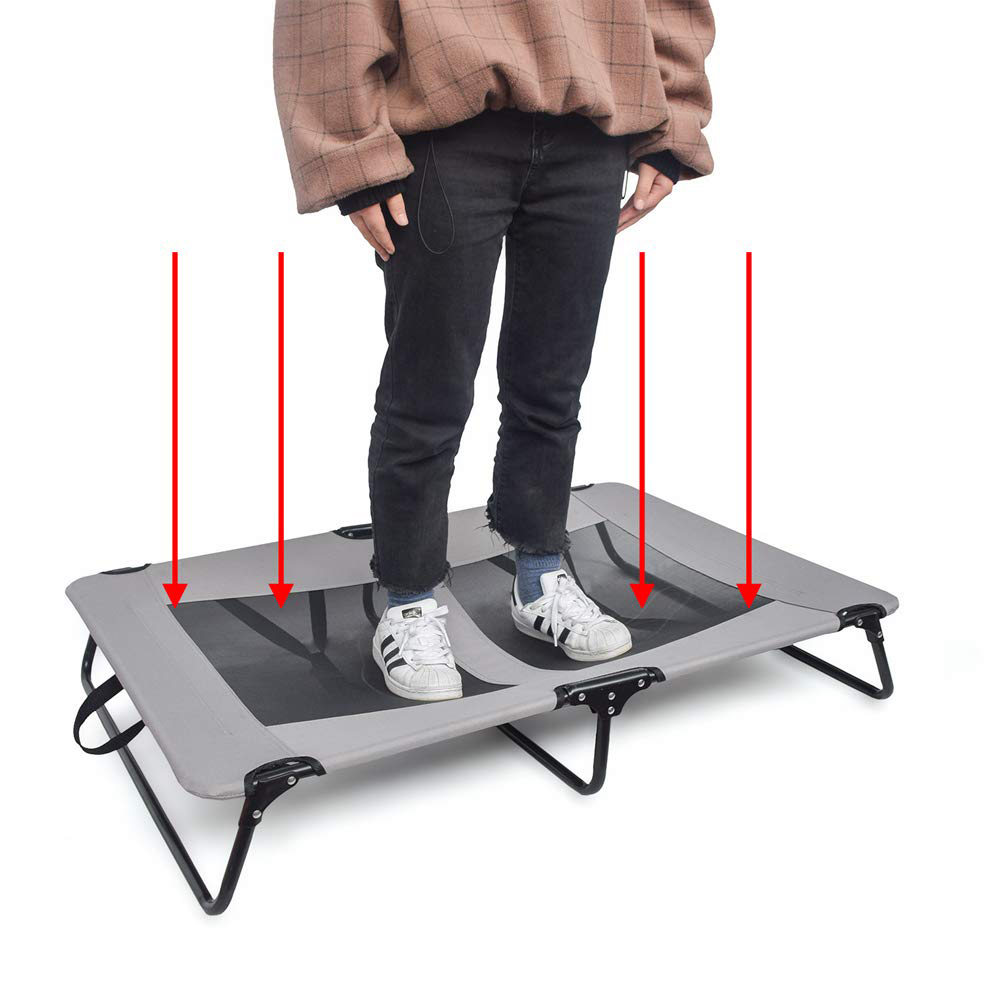 Low Maintenance
Cleaning this pet bed is as easy as just brushing the dust off or vacuuming it all the way – You can also wash the fabric & the frame with regular cleaning soaps/disinfectants, garden hose, scrubber & allow it all to air dry.
Size & Weight
S:69*58*18cm
M:89*70*18cm
L:108*76*18cm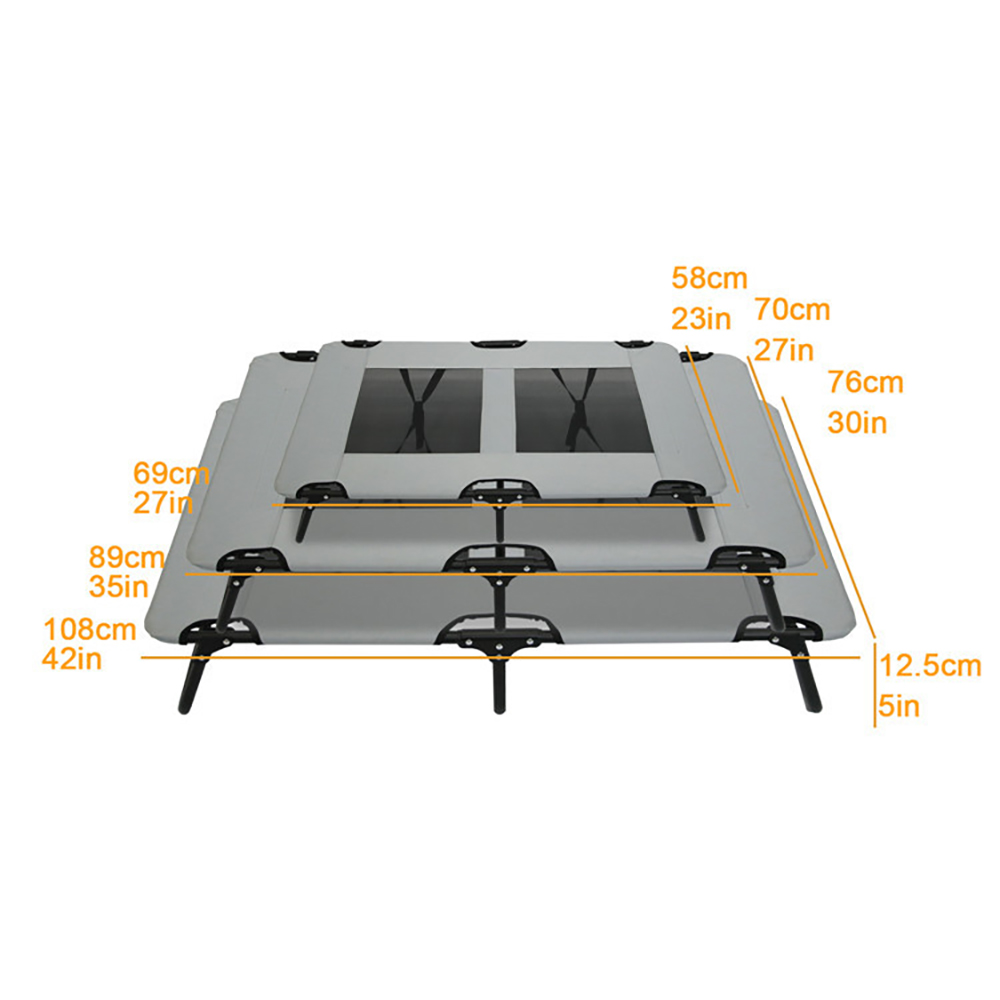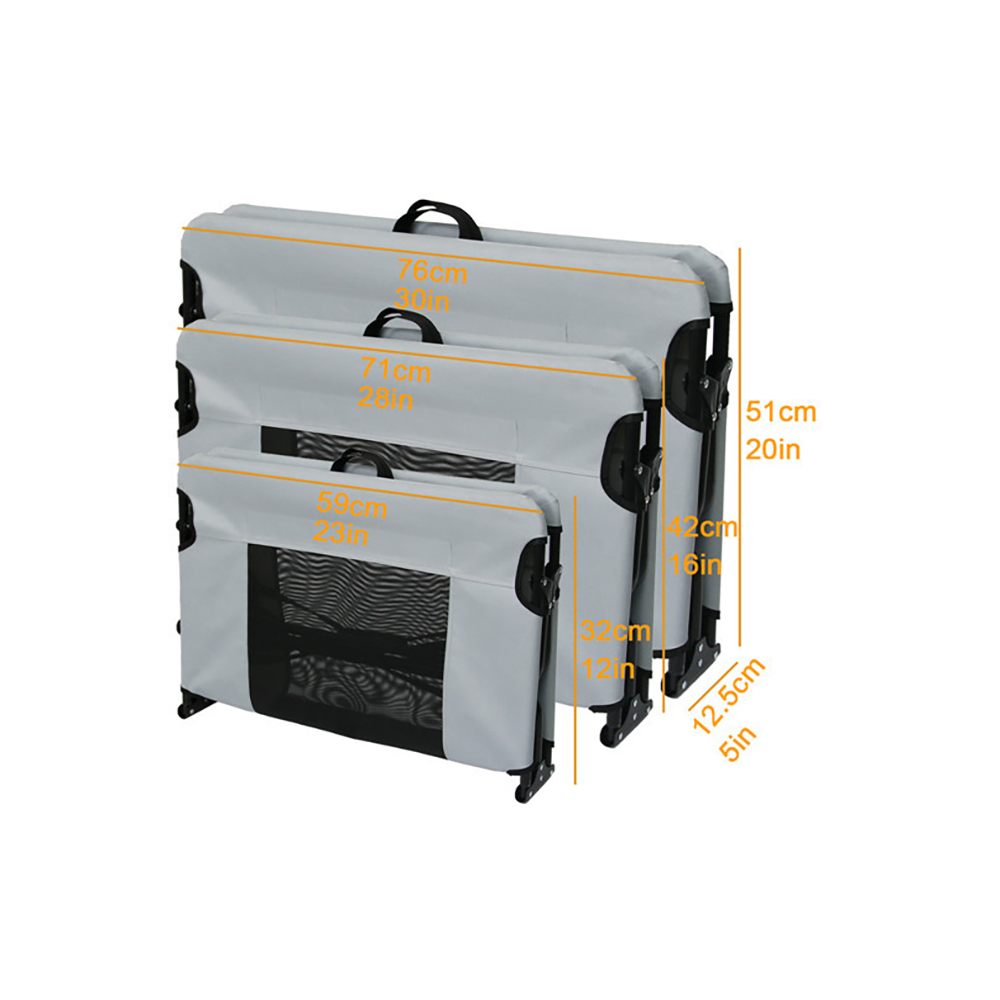 Description
Free Installation of Elevated Dog Bed Our elevated bed does not need to be installed, as long as the elevated bed is opened, the dog can sleep directly..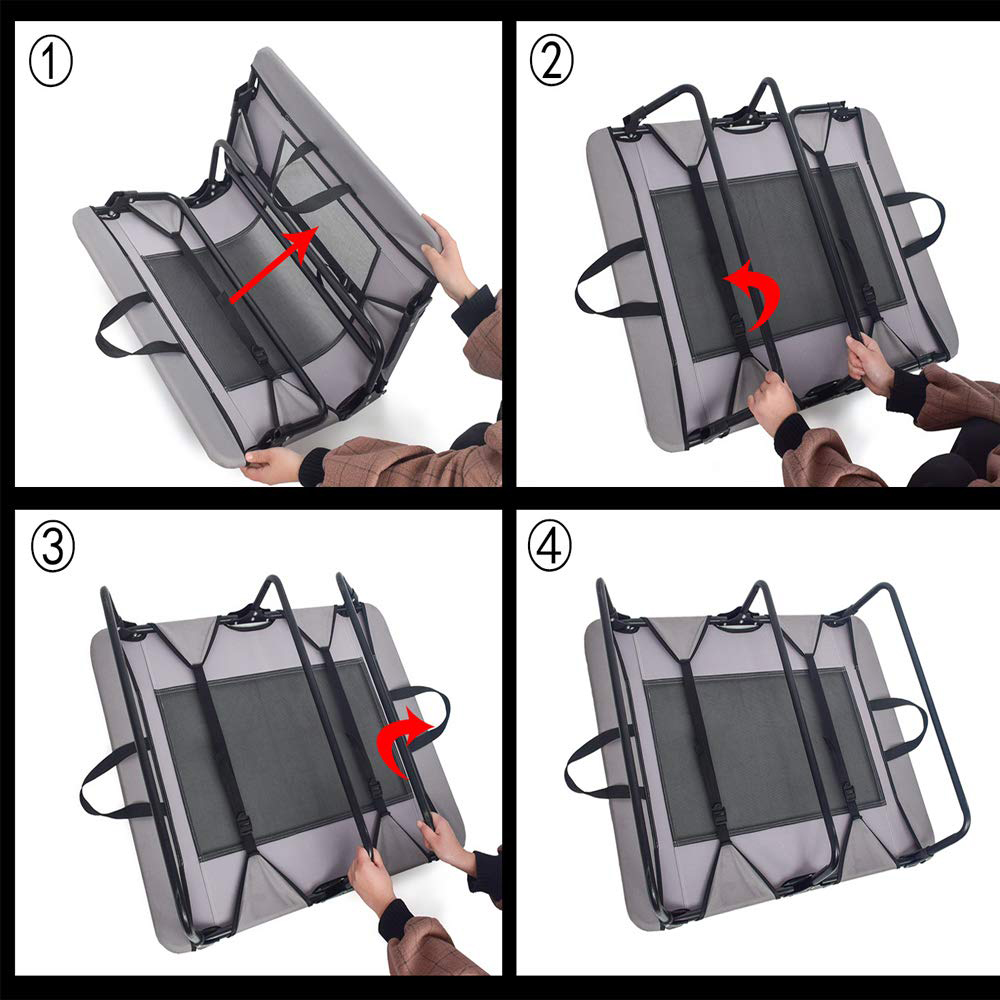 Increase Comfort Elevated design is prefect suitable for outdoor environment keep pet away from the tough ground and increase the air flow, which lifts your doggy pal off wet, muddy grass to keep him clean and cool..
Durable Well-built frame helps the pet bed stable and safely elevated for your dog to rest easy on..
Light weight and folding design make it portable for any outdoor activities such like camping, picnic etc.. In spring, with this elevated bed, dogs can either sleep on wet grass or bathe in the sun, which can keep your pet friends clean and cool, and prevent joint pain and other diseases.
This pet raised bed has more advantages than other raised beds
There are three fulcrum points providing support, which enhances the stability of the bed.
No need for your hands-on installation, foldable and easy to carry, is the best choice for camping trips.
Easy to clean: Pet hair, dirt or grime don't cling to the tight mesh, you can hose the surface (tap water only) or hand wash with mild soap and let air dry.
A breathable mesh center allows warm body heat to escape from beneath the pet thus contributing to keeping them cool while they lounge around in the heat. Textilene fabric features UV stabilization, heat-resistance, waterproof and breathability.